Sex sells and  Hugh Hefner found a way to sell it perhaps better than anybody in the 20th century.
The founder of Playboy and the publishing house built up around the pioneering men's magazine, which combined sex and intellectual stimulation, has died. He was 91.
Information regarding memorial services is not available at this time.
Hefner often referred to by the jauntier moniker "Hef," passed away at the Playboy Mansion in Los Angeles' Holmby Hills neighborhood. His longtime home, with its infamous grotto and nearly 22,000 square feet of living space, became one of the most well-known residences in the world, synonymous with "party central" for Hollywood elite and those lucky enough to swing an invitation; it was sold for $100 million in August, but the deal included the stipulation that Hefner could continue to live there for the rest of his life.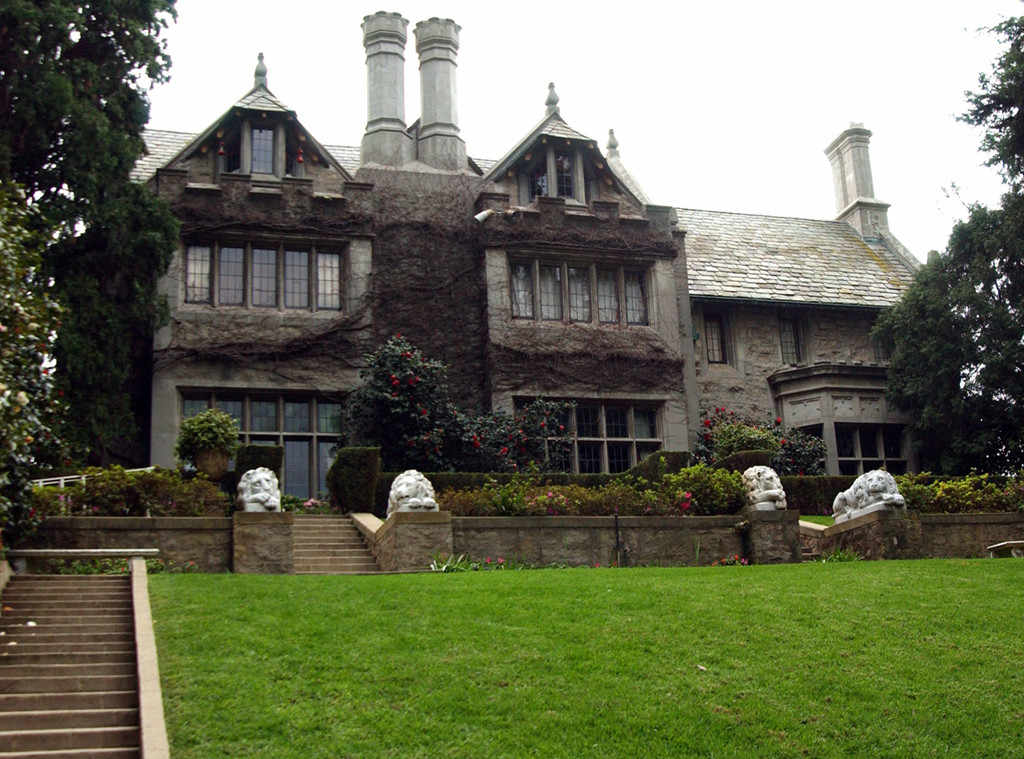 Having scraped together $8,000, Hefner put together the first issue of Playboy at home and it hit newsstands in December 1953, complete with an old nude photo of screen goddess Marilyn Monroe that Hefner had purchased to add some oomph to the centerfold. The issue sold more than 50,000 copies and a publishing house was born—as was the pop culture relevance of the Playboy centerfold, which became the playground for Hef's Playmates of the Month.
"Reading it for the articles" was a thing.
"I think that from the very beginning…what made Playboy so popular was not simply the naked ladies, there were naked ladies in other magazines," Hefner explained in an interview. "What made the magazine so popular was, even before I started writing the philosophy, there was a point of view in the magazine…Prior to that, you couldn't run nude pictures without some kind of rationale that they were art. I made them into, I put them into a context of a positive, or what I perceived as a positive attitude, on male-female relationships. I suggested that sex was not the enemy, that violence was the enemy, that nice girl like sex."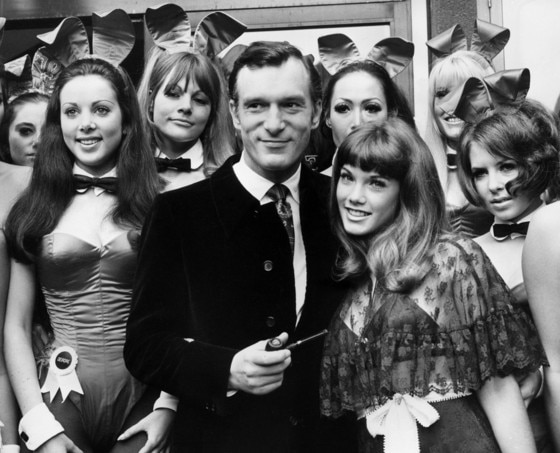 Hefner made good on his image as a ladies' man who spent the majority of his at-home time in silk pajamas and a smoking jacket. He was married from 1949 until 1959 to Mildred Williams, the mother of his daughter Christie and son David, but remained a bachelor for the next 40 years after they divorced. He, of course, had numerous girlfriends during that time, including a nine-year relationship with singer and model Barbi Benton, during which she appeared on three Playboy covers."I told him I never dated a man over 24," Benton recalled to people in 1980. "He told me he never dated anyone older than that either."
Hefner gave an interview from a rotating bed in 1968 Playboy
Enterprises expanded to include, off and on over the years, television, film, resorts, nightclubs, products, a philanthropic arm and, ultimately, a number of websites, the brand always recognizable thanks to its signature logo—the silhouette of the head of a dapper, bow-tie-wearing rabbit.
Meanwhile, Hefner moved permanently to his Playboy Mansion in L.A. in 1974 and got involved in local affairs and civic projects, such as the restoration of the Hollywood sign. A minor stroke prompted a reassessment of his lifestyle, to a certain extent. He married longtime girlfriend Kimberley Conrad in 1989 and they had two sons together, Marston and Cooper.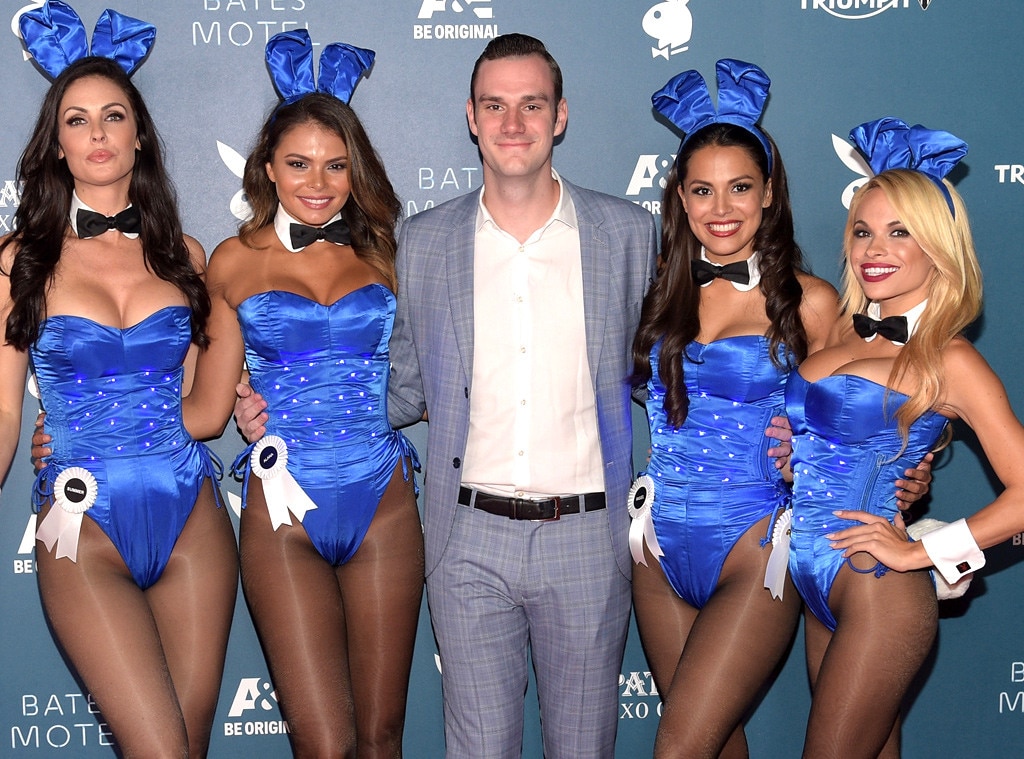 Hefner is survived by Harris and his four children from previous relationships. In 2011, he wondered aloud to the Hollywood Reporter, "Could I be in a better place and happier than I am today? I don't think so. In my wildest dreams, I could not have imagined a sweeter life."
source:doyouremember.com